Slide 1 of 1
No-quibble free returns:
Unhappy with your item? We offer no-quibble free returns
Nature-friendly products:
Sourced through ethical and sustainable accreditations
Last order date:
Order by 19th December for Christmas delivery
Supporting the RSPB:
Every purchase you make supports wildlife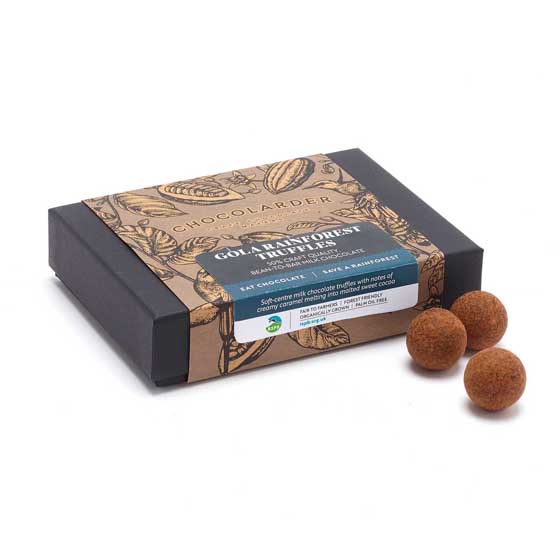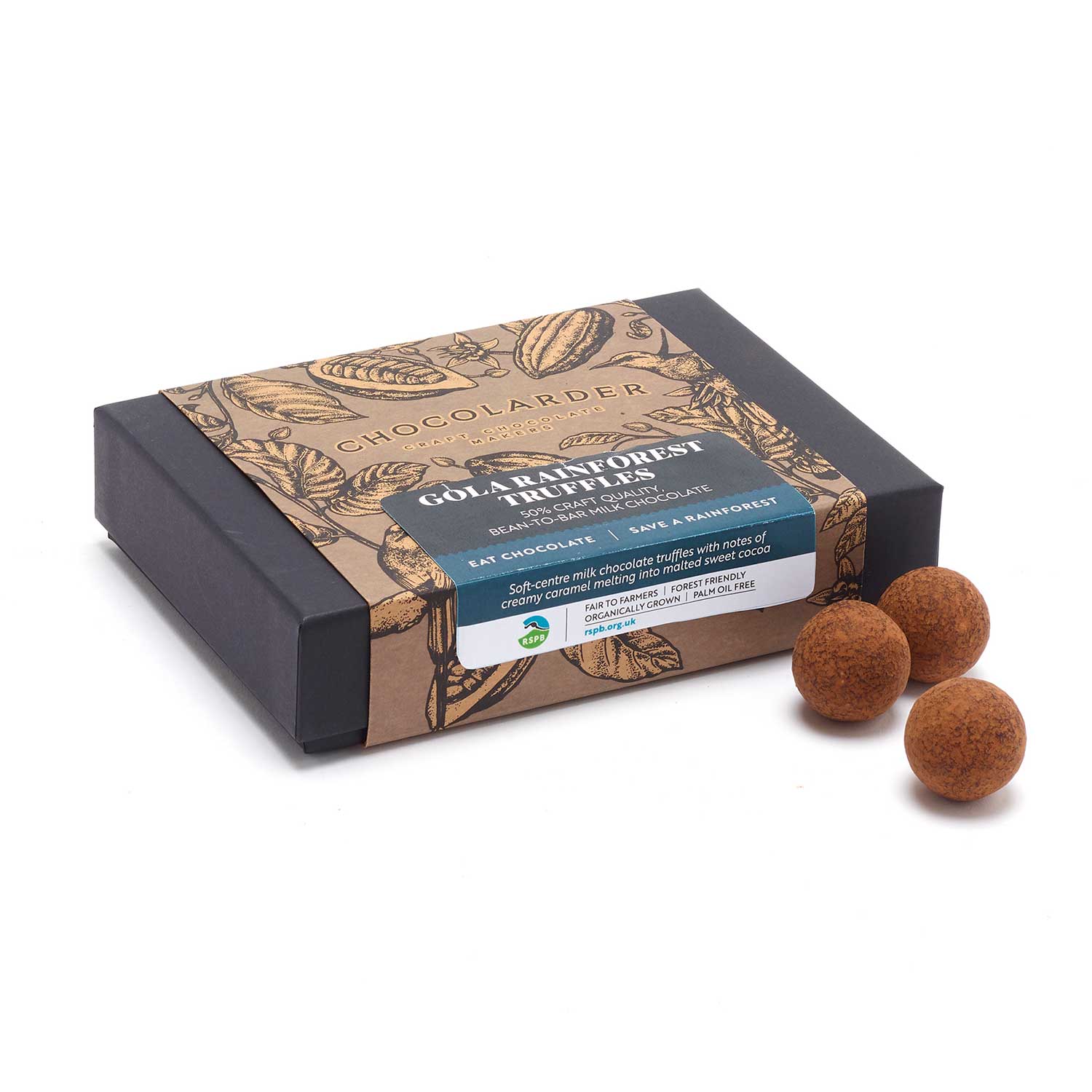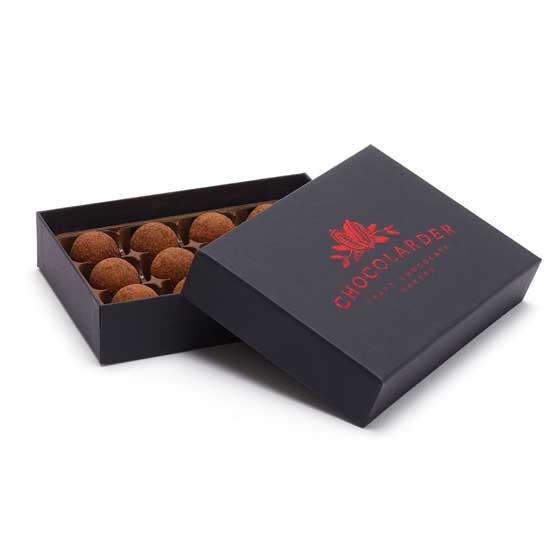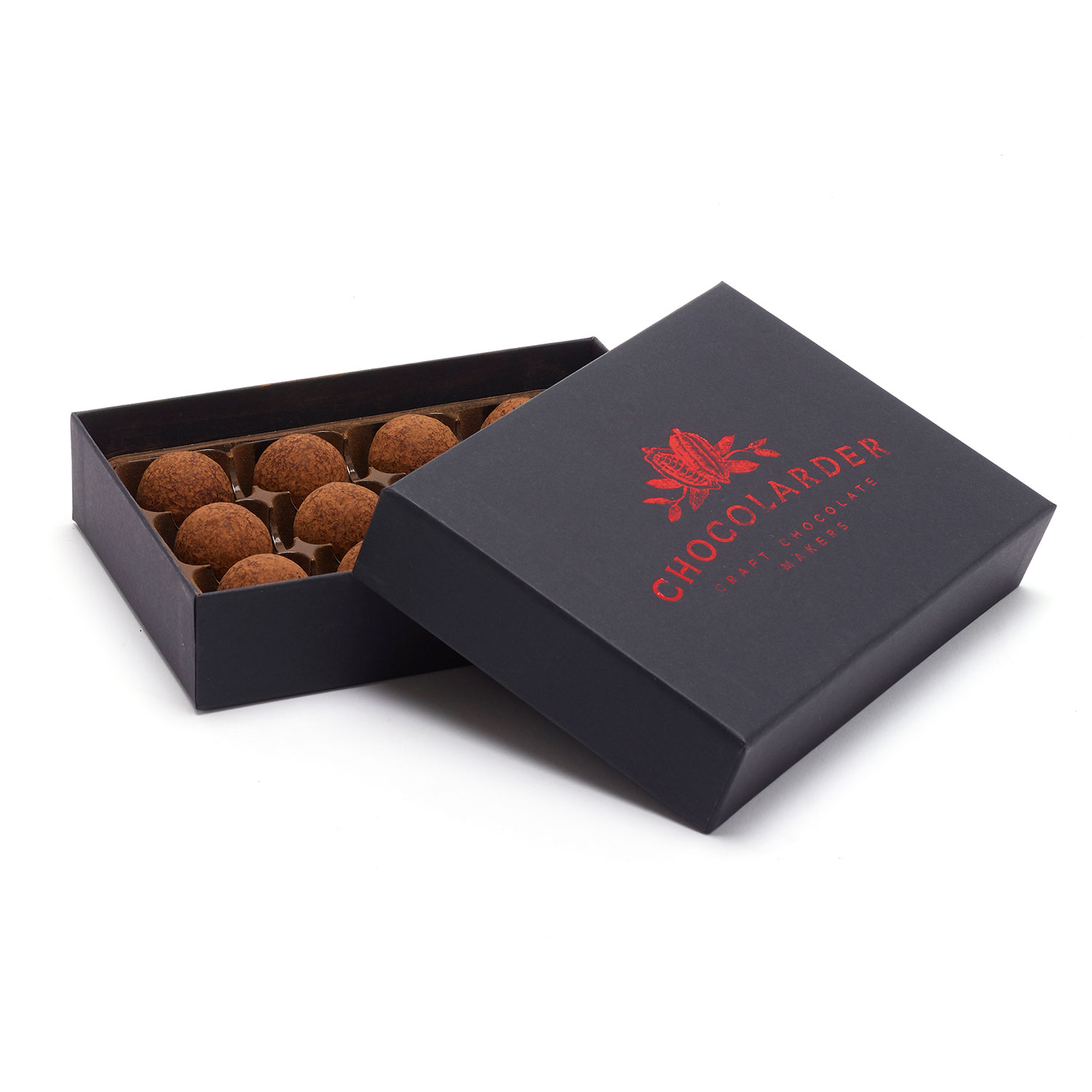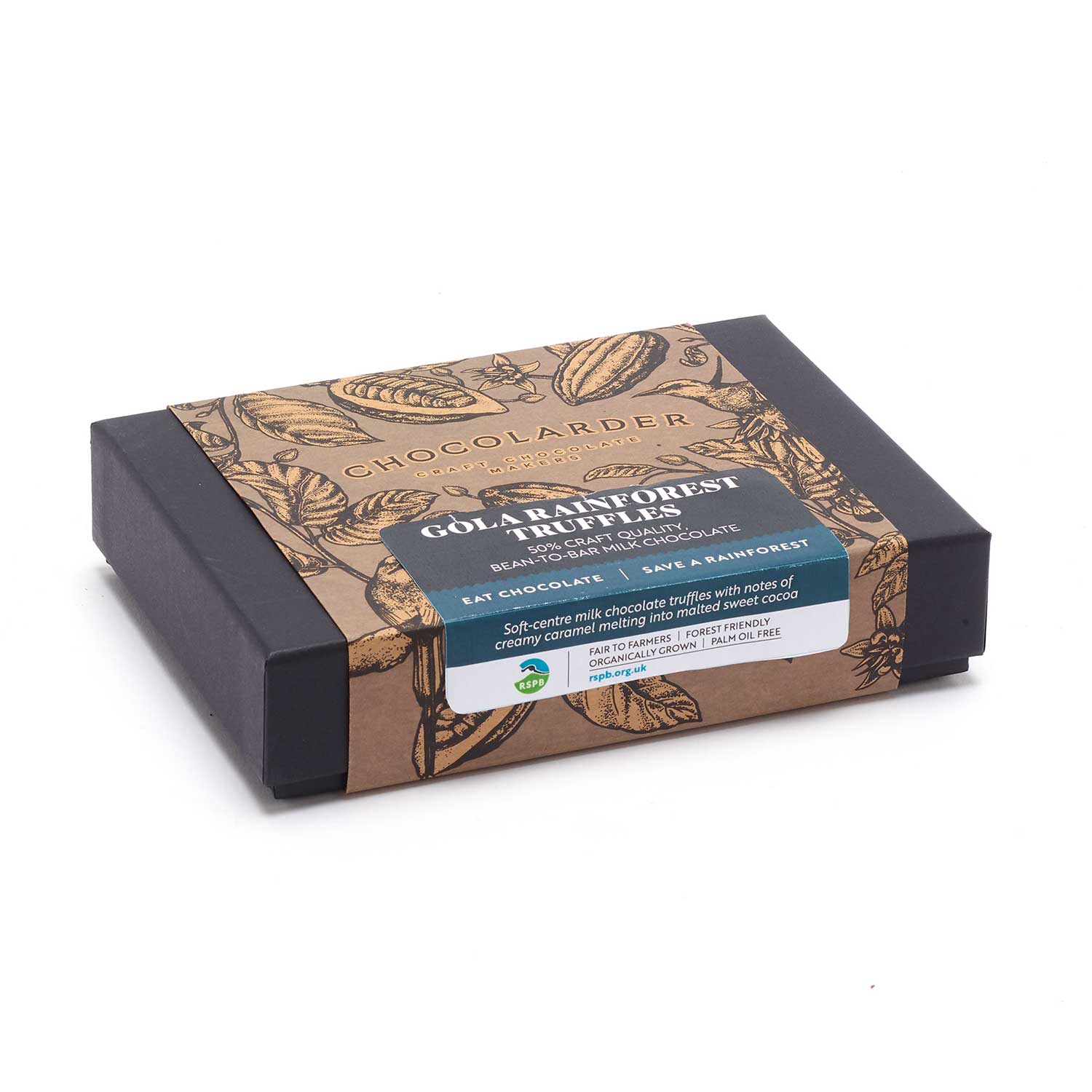 RSPB Gola milk chocolate truffles
Made from our rainforest-friendly Gola cocoa, this box of 12 deliciously decadent milk chocolate truffles makes a wonderful gift.
Read full information
Product description
Made from our rainforest-friendly Gola cocoa, this box of 12 deliciously decadent milk chocolate truffles makes a wonderful gift.
These soft-centred milk chocolate truffles have indulgent notes of creamy caramel, melting into malted sweet cocoa. Soya and palm oil free, the truffles are made in the UK.
Milk chocolate truffles.
Made with 50% craft quality, bean-to-bar milk chocolate.
Soya and palm oil free.
Not suitable for vegans.
Made in the UK.
The card packaging is fully recyclable and the tray is made from biodegradable starch.
Profits from the purchase of these truffles will be reinvested in the Gola Rainforest Cocoa Project.
About Gola Rainforest Chocolate
We're extremely excited to be able to bring you this beautiful bar of premium quality chocolate handcrafted in Cornwall, England, made from cocoa lovingly grown in the depths of the incredible Gola rainforest, Sierra Leone. With only two ingredients (cocoa beans and unrefined sugar), this 70% dark chocolate delivers a rich, sumptuous experience - a tribute to the hard work put in to produce this bar.
Gola Rainforest Chocolate is made from cocoa beans that are grown under the shade of forest trees in areas surrounding Sierra Leone's Gola Rainforest National Park, where the RSPB has been working for over 30 years. Commodities like cocoa can be drivers for destructive deforestation, but the RSPB has been collaborating with local partners on a sustainable management model for the Gola Rainforest, where commodities like cocoa can be grown in harmony with the rainforest. Gola Rainforest Cocoa is grown on sustainable, ethical and environmentally conscious farms, by communities living around the Park.
This biodiversity hotspot supports many endangered species including pygmy hippos, forest elephants and chimpanzees, as well as more than 300 bird and 600 butterfly species.
Gola farmers manage the land in ways that benefit forest wildlife. Selling these chocolate bars is helping them to build a profitable business. We must ensure they receive higher prices for their premium quality, single-origin cocoa - rewarding them for their role in protecting the rainforest and its unique biodiversity.
If you would like to find out more about this product contact golacocoa@rspb.org.uk.

No reviews have been submitted yet.
Free UK delivery for orders of £50 or more (or £3.95)*

Please allow 3-5 working days for in stock items to be delivered
See our delivery and returns page for full details.
RSPB Shop offers a no-quibble free returns policy.
We hope you will be delighted with every purchase, but if not, we will offer you a replacement or a full refund - whatever the reason. Just let us know within 90 days of delivery by contacting our customer service team on 0345 034 7733.
Full details of our returns policy >