Slide 1 of 1
No-quibble free returns:
Unhappy with your item? We offer no-quibble free returns
Nature-friendly products:
Sourced through ethical and sustainable accreditations
Last order date:
Order by 19th December for Christmas delivery
Supporting the RSPB:
Every purchase you make supports wildlife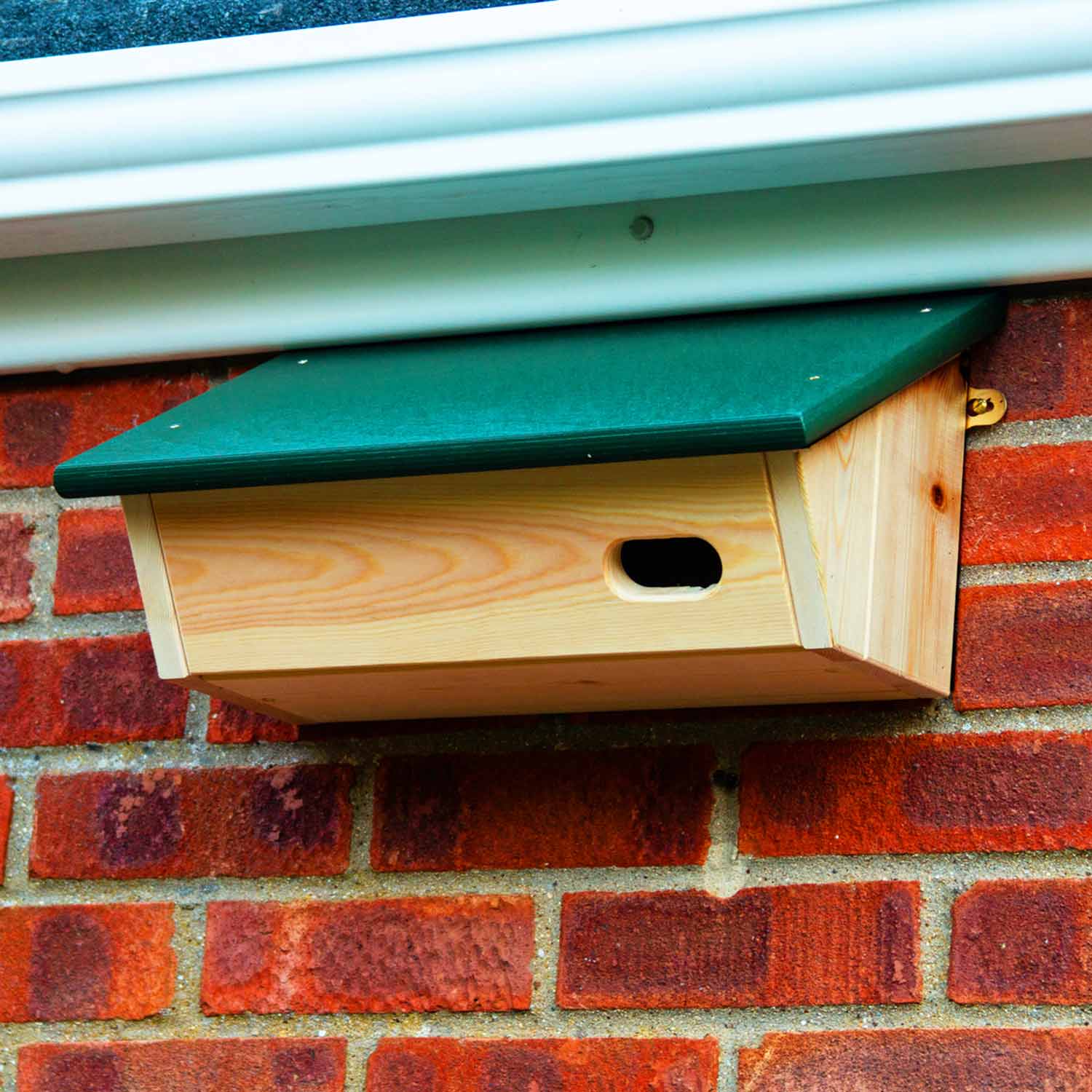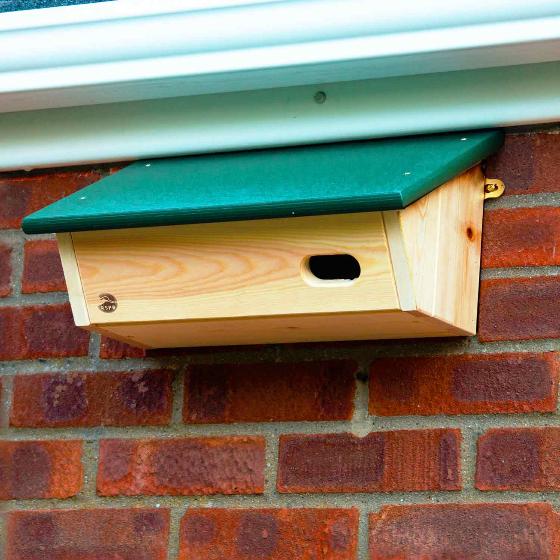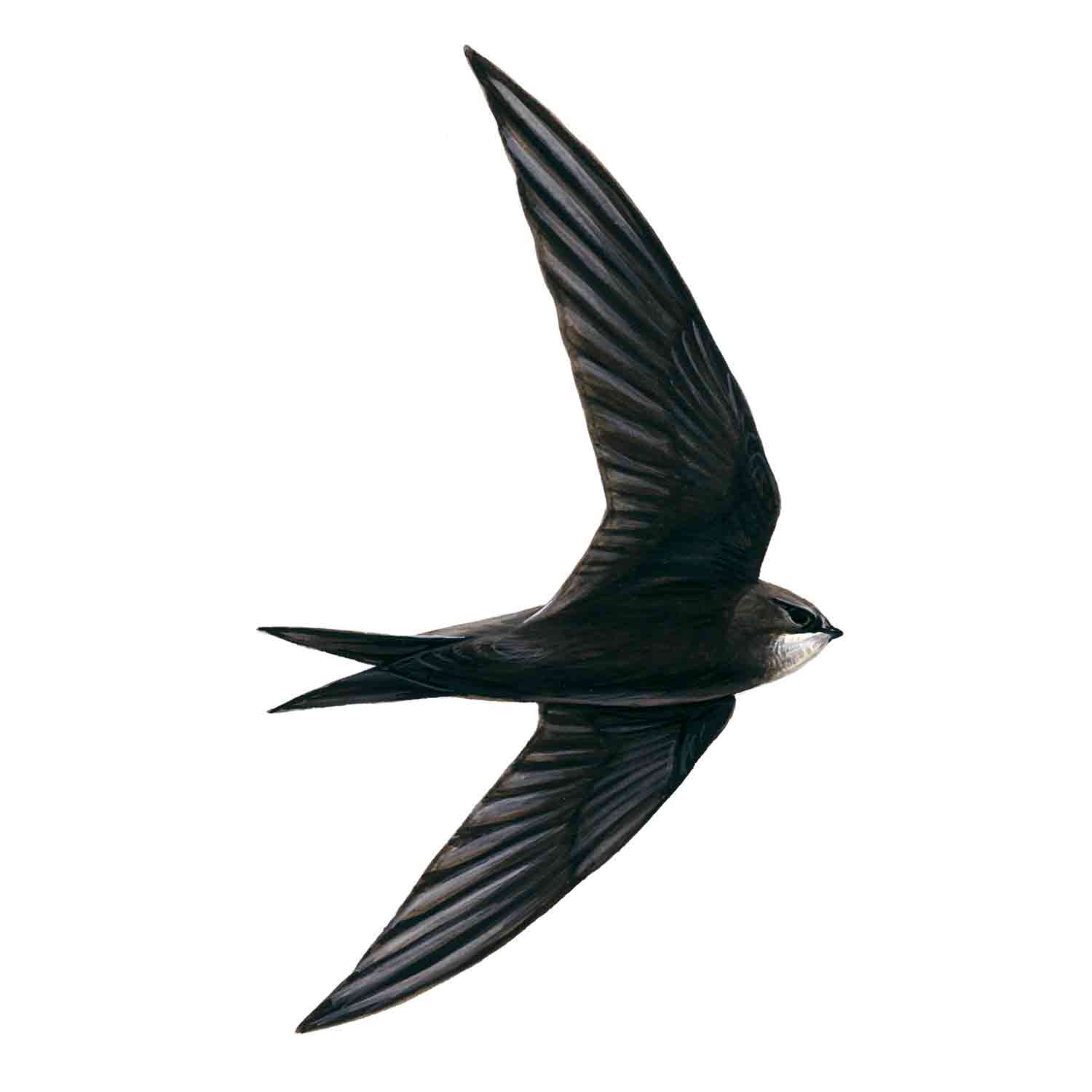 RSPB Swift nest box
(9 Reviews)
Save £2 when you buy two promotional Nest boxes!



Swift numbers have declined steadily in recent decades; they are on the UK Red List of birds of highest conservation concern, and they need our help. This nest box has been designed in conjunction with Action for Swifts – a voluntary organisation working solely for the conservation of Swifts.
Read full information
Product description
The RSPB Swift nest box fits directly beneath even the narrowest of eaves, and its sloping roof improves durability and makes it hard for predators to gain purchase.
Its entry hole measures 28 x 65mm and is designed to keep starlings out, while its internal nest cup will encourage any swift inspecting the box to take up residence. Swifts prefer to occupy nest boxes that contain a nest cup, compared to those without.
Handcrafted in the UK, this swift nest box is made from FSC® certified timber.
Overall measurements are 44cm wide, 21.7cm tall (at the back), 12cm tall (at the front) and 20.2cm deep at the deepest point.
Weight is approximately 3.5kg.
The document attached below (and also supplied with the nest box) contains all you need to know to help you make this an ideal breeding home for these epic adventurers as they seek a safe place in summer. It also contains lots of information on other ways you can help swifts:
Looking for a home for swallows? Try our specially-designed swallows bird home instead. Our swift nest box is specifically designed only for swifts.
With a wide range of expertly-designed bird houses to choose from, you can easily provide a safe, welcoming home in your garden for different wild birds.

joseph mahony
Age: 45 - 54


13/Sep/2022
Swift Box.
Very fast delivery, Swift box is very well made, looks smart. very pleased with product would recommend.
Five stars*****.
Rasbo
Age: 65+


12/Jan/2022
Nice looking box, fixing needs some thought.
This is an attractive box but the bare timber, weight and small fixings need some thought before putting it up. The box is quite heavy as it's made from decent timber but apart from the roof is untreated and as my other bird boxes get quite wet it really needs treating to stop rot, which admittedly could take several years. The brackets don't look sturdy enough for the weight of the box, so I'm going to beef up the screws and fit some sort of support underneath. Here's hoping the swifts appreciate my efforts.
RSPB response
Thank you for your review. We can confirm that our nest boxes are designed to last many years without treatment, and that the brackets should be sufficient to hold this. Thank you for your thorough feedback.
suppa
Age: 24 & under


04/Jan/2022
cool
this is a realy good nestbox. I had swifts nesting in it after a week!!
Free UK delivery for orders of £50 or more (or £3.95)*

Please allow 3-5 working days for in stock items to be delivered
See our delivery and returns page for full details.
RSPB Shop offers a no-quibble free returns policy.
We hope you will be delighted with every purchase, but if not, we will offer you a replacement or a full refund - whatever the reason. Just let us know within 90 days of delivery by contacting our customer service team on 0345 034 7733.
Full details of our returns policy >